Skeletal Graves of Children from the Necropolis Više grobalja of ancient Viminacium
Inhumacija djece na nekropoli Više grobalja antičkog Viminacija
Authors
Milovanović, Bebina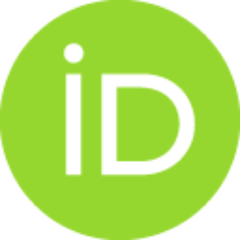 Article (Published version)

Abstract
The topic of this paper are the skeletal children's graves of the classical Viminacium necropolis Više grobalja. A total of 2273 graves with the re mains of inhumed individuals were analysed, 639 of which (28%) belong to children up to 15 years of age. Among the graves, group funerals of sever al deceased individuals where a child was found buried next to one or more adults were also ana lysed. Although cremation was the only form of burial in the first centuries AD, the children were not incinerated, primarily due to practical rea sons; there would not be enough skeletal remains to bury after burning, so they were inhumed. Fu nerals in grave pits or in wooden coffins are dom inant at the site. Graves made of bricks and buri als with a half of an amphora as cover are rare. The grave inventory of the inhumed children is uniform. Among the finds, the most dominant are ceramic vessels (jugs, pots, bowls, cups...) and oil-lamps. Still,
...
the children's graves differ from those of adults regarding certain grave goods. The objects such as bullae, polychrome beads, various pendants, shells and snails, apart from being specially linked with the deceased, served the purpose of protecting the deceased against evil spirits.
Predmet rada su grobovi inhumiranih pokojnika dječjeg uzrasta na nekropoli Više grobalja, antičkog Viminacija. Ukupno su analizirana 2273 groba s ostacima inhumiranih pokojnika, od kojih 639 pojedinaca pripada dječjem uzrastu (28%) životne dobi od novorođenčeta do petnaeste godine. Među grobovima su obrađene i grupne sahrane više pokojnika u kojima je pored jedne, ili više odraslih osoba, sahranjeno i dijete. Iako je u prvim stoljećima kremacija bila jedini oblik sahranjivanja, djeca nisu spaljivana, prije svega iz praktičnih razloga, odnosno nije bilo dovoljno koštanih ostataka koji bi se mogli sahraniti, zato su inhumirana. Prevladavaju sahrane slobodno ukopanih pokojnika ili u drvenom lijesu. Grobovi s konstrukcijom od opeke su rijetki, kao i sahrane s pokrivačem od polovice amfore. Grobni su prilozi iz grobova inhumirane djece jednolični. Među njima dominiraju posude od keramike (vrč, lonac, zdjela, pehar...) i svjetiljke. Ipak, dječji se grobovi po pojedinim
...
prilozima izdvajaju od grobova odraslih. Predmeti kao što su bule, raznobojne perle, različiti privjesci, školjke i puževi, osim što su bili posebno vezani uz pokojnika, imali su cilj štititi ga od zlih duhova.
Keywords:
children / inhumations / necropolis / grave inventory / Više grobalja / Viminacium / djeca / inhumacija / nekropola / grobni prilog
Source:
Vjesnik Arheološkog muzeja u Zagrebu, 2016, 1, XLIX, 95-122
Publisher:
Zagreb : Arheološki muzej